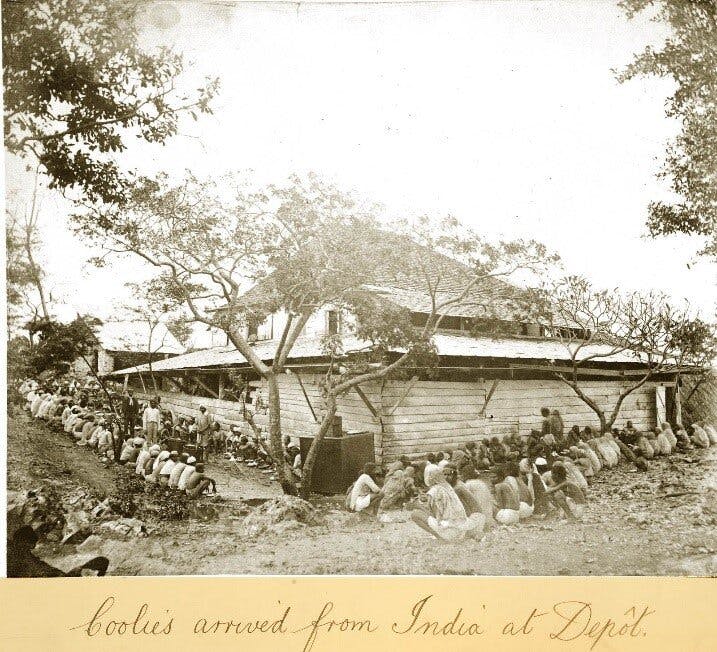 Archival Research and Therapeutic Practice: Interrogating Fact and Feeling When Working on Topics Relating to Racism, Colonialism and Empire
Times
4:00pm - 5:30pm BST, 5:00pm - 6:30pm CEST, 11:00am - 12:30pm EDT
Description
This event is the final session in the Knowledge Share Spring Event Series 2021 organised as part of the British Museum's Knowledge Share programme: a series of ten free online events designed for people working in or with museums and cultural heritage organisations in the UK.

Bringing together researchers with professional psychotherapists, this project has explored new ways of working with this important and challenging material - addressing the need to both uncover facts and process the feelings they provoke.

Pre-COVID-19, there was still much to do to address histories in relation to racism, colonialism and empire: emotionally labour-intensive work that needs to address both the facts that are uncovered and also the feelings they provoke. In light of the overbearing sense of unprecedented change and challenge of recent times, this work has become altogether more urgent.
Over 2019-20, researchers at The National Archives have collaborated with psychotherapists at Stillpoint Spaces and The Black, African and Asian Therapy Network (BAATN) to kick-start important conversations and psychological processing of this important and challenging material.
In collaboration with Stillpoint Spaces and Poetry Therapist Charmaine Pollard, The National Archives developed a programme of workshops under the heading 'Racism Past and Present'. One of the aims of the workshop series was to offer to tell the long story of the black community in Britain from the end of the First World War through to the early 1970s.
The collaboration between BAATN and The National Archives led to an online workshop on the 83 years of Indian indentureship from 1834 to 1917: 'Trauma, Resilience and Recovery'. Using materials from The National Archives, the workshop explored the competing views of indentureship illustrated through visual material, diary entries, colonial reports and testimony. It also included a contribution from BAATN member, Vidya Maharaj, who presented the inside experience of those who made the journey, and shared how indentureship lives and expresses itself in her current life and her family.
In this session, the speakers will share the fruits of their collaboration. It will include an introduction to how the project was initiated, plus practical insights into a selection of activities. There will be space for discussion, including a Q&A, on how the work has evolved, its approaches and methodologies, and a look ahead to plans for the future. Please note the session will involve interactive and reflective activities requiring pen and paper.

This event is free to attend and open to anyone working in the UK cultural heritage sector: from museum professionals, representatives of sector bodies, community partner organisations and freelance practitioners, to artists, students, volunteers, funders, academics and early-career scholars. We also particularly encourage emerging museum practitioners to take part.
This event will have live speech-to-text subtitling provided by StageText.
We plan to release a recording of the session online after the event.

Speakers
Iqbal Singh, Regional Community Partnerships Manager, The National Archives
Eugene Ellis, Director of BAATN
Vidya Maharaj, Member of BAATN
Dr Aaron Balick, Director, Stillpoint Spaces
Charmaine Pollard, Poetry Therapist

Format
Interactive workshop with Q&A hosted via Zoom

How to join
Please register here to attend the workshop

Image
One of the National Archives records used in their recent collaboration with the Black, African and Asian Therapy Network to host online events discussing Indian indentureship. 'Trinidad Coolies arrived from India at depot' c1890, The National Archives CO 1069/392 pt2 (14)