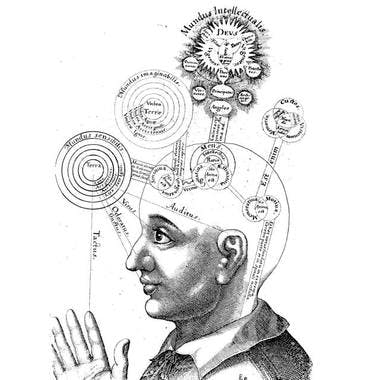 A Brief Journey Through the Philosophy of Thought
Berlin
Hobrechtstraße 66 Berlin, 12047
Description
A four-part learning module and workshop that will review the major role human thought has taken as the object of philosophical scrutiny. From Descartes' conception of the "Cogito" to Quine's limitation of its reach; through contemporary theories of consciousness, up to the point where thoughts speak from the unconscious; We will try to rigorously answer one question - what is thought?

Mondays 10th, 17th, 24th & 31st of July, 19:00 – 20:30
No prior philosophical knowledge required.


1. Monday, 10th of July 
What is the "Thinking Being"?
René Descartes and modern continental philosophy

Modern western philosophy is rooted in the discovery of a "Thinking Being" which perceives and deciphers the world through thought. This groundbreaking philosophical discovery is attributed to the great French philosopher René Descartes. In his famous book, "Meditations on First Philosophy", Descartes achieves this discovery through a painstaking process of philosophical doubt. Descartes doubts everything that we perceive, what we feel, the existence of the outside world, as well as mathematical truths; all of which lead him to one certainty – I exist as thinking!

In this workshop, we will discuss the elegant philosophical maneuver that Descartes implements in his quest for the certainty of thought. We will do so by implementing Descartes philosophical method of systematic doubt and attempting to achieve this certainty which has changed philosophy up until this day. We will try to understand how philosophy perceived thought in its earliest modern conception.
More of Brenner in his blog:
https://leonbrenner.com/


The picture is by Robert Fludd, 'Utriusque Cosmi, maiores scilicet et minores, metaphysica, physica atque technica Historia', (1574-1637).